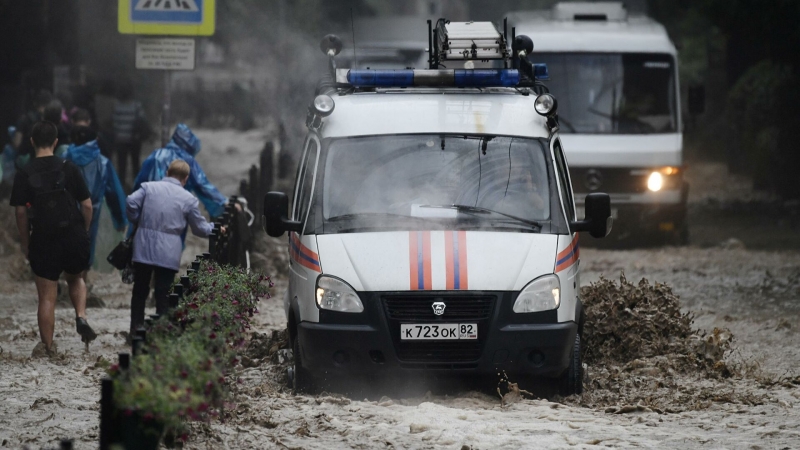 The number of flood victims in Yalta rose to 43 people, 6 were hospitalized, reports RIA Novosti citing the press service of the Crimean government.
Previously, local authorities had reported about 40 victims of the disaster, one dead and two missing. "43 people sought medical help, six of them – hospital care," the report says. unvaccinated and elections in Armenia09: 04
A powerful cyclone hit the Crimean peninsula on Thursday, June 17, causing flooding in Kerch and a number of settlements in the region. # 39; is the region.
In particular, due to the endemic elements in the city, as well as in the Leninsky and Kirovsky districts of the republic, there were problems with the water supply potable, which were resolved on the evening of the same day.
The next day the showers reached Yalta, where they declared a state of emergency.
The entrance to the town was temporarily closed, some houses were left without electricity. The authorities asked residents to stay in their homes and not to go out.
Due to heavy rains in Kerch and Yalta, they overflowed the Dzharjava, Melek-Chesme and Vodopadnaya rivers.
On Sunday afternoon, Sputnik radio reported that the Black Sea swimming ban had been extended in Yalta.