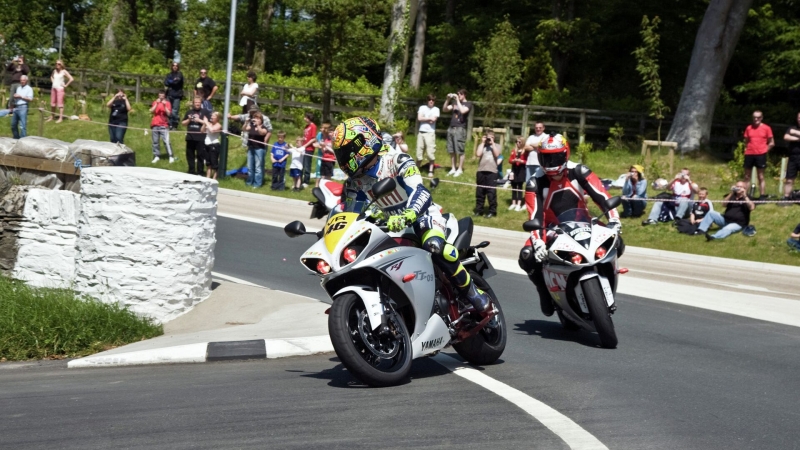 Fast driving enthusiasts began racing on the Isle of Man in the early 20th century. After the British Parliament banned racing on the roads, the secretary of the Automobile Club of Great Britain, Sir Julian Ord, turned to the island's self-governing authorities and agreed to organize races on public roads, bypassing speed limits. The first race was held in 1907, and since 1911 drivers have competed on a course that largely replicates the modern course.
Over time the race has moved from championship to championship, but now the TT does not belong to either series and is run as an independent event. The race is held annually, having only been canceled during World Wars I and II, the 2001 UK foot-and-mouth outbreak and the coronavirus pandemic.
On a winding 60 kilometer track surrounded by apartment buildings, trees, telegraph poles and stone walls, riders compete in multiple classes. Athletes ride motorcycles of different configurations, and in the Sidecar class there are tandems of riders, where one of them drives the car, and the other is in the "sidecar ", moving in turn, creating a redistribution of mass for better passing distance. The runners go to the start in turn, not competing directly with each other, but trying to achieve the best time.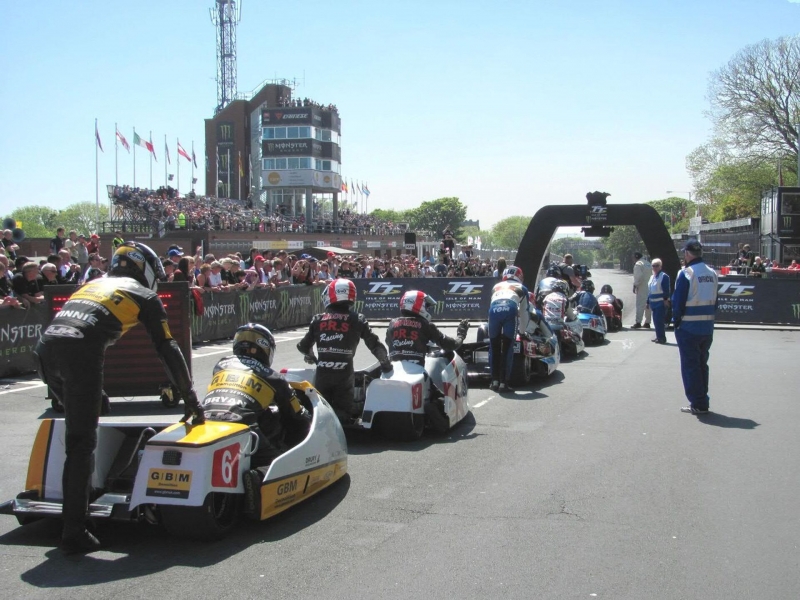 Isle of Man TT Race
The combination of steep descents, climbs and turns, breakneck speeds (on average, riders cover the distance at a speed of 200 km/h) and the track's unsuitability for professional racing make TT one of the most dangerous races in the world. . For a long time the deadliest year for pilots was 1970 when six participants died on the track, but in 2005 nine pilots crashed on the island at the same time. In the past 85 years, the TT has only been held once with no fatal outcome.
This year the race claimed the lives of five people. In the early days of the competition, 29-year-old Welshman Mark Purslow died during one of the training sessions. In the first sidecar race – those same motorcycles with a "sidecar" – the crew of Cesar Chanal and Olivier Lavorel had a terrible accident. The consequences were so terrible that the doctors could not identify the deceased the first time. For Chanal, the race was the last, while Lavorel was taken to hospital in critical condition.
The next to die was the most experienced pilot Davy Morgan, for whom this departure was already 80th on the island. On the last day of the TT, the two sidecar crew, Roger Stockton and his son Bradley, crashed. For the father, this race was the twentieth, and the son went to the track for the first time. motorcycle racing kills every year" />