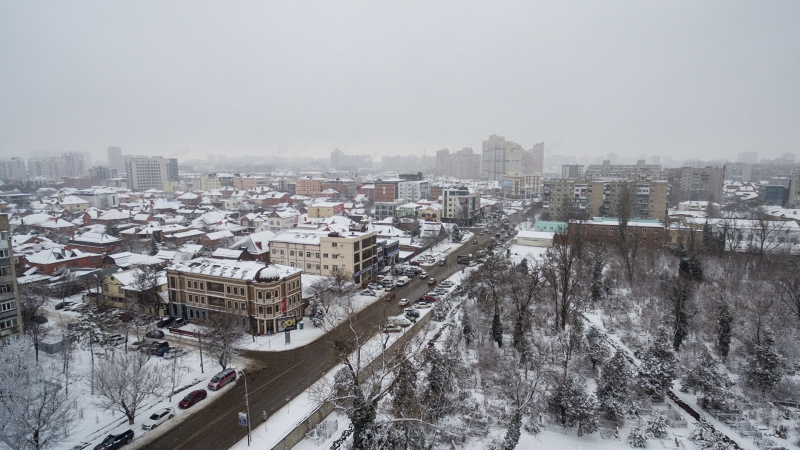 The Krasnodar Kolosovs have been catching stray dogs for many years. By law, animals must be temporarily placed in a shelter, and if the owner does not show up, they must be released where they were captured. Local residents claim that contractors are simply killing dogs to save money. Public campaigners also blame officials for failing to track where budget funds are going. RIA Novosti looked into the situation.
Daytime shooting
In October, Svetlana Afanasyeva from Armavir went to the city cemetery to visit the graves of her relatives. There I saw two men shoot stray dogs.
"Two were killed before my eyes. The administration said that the dogs were harmless, lived here for a long time, they were abandoned by the owners, says the pensioner. I tried to stop the shooters, but they said they had permission from the authorities. I photographed the car, they turned around and drove off. And later they again traveled around the cemetery looking for of victims". : what do they spend budget money on in the Kuban" />
Automotive
The car belonged to private entrepreneurs – the spouses Maxim and Ekaterina Kolosov.
< /p>Animal rights activists have started posting complaints on social media and finding out on what basis dogs are slaughtered in the middle of the day. Employees of the city administration explained: with "IP Kolosova E.A." an agreement was signed "on the removal from the territory of synanthropic predatory animals that threaten the lives of citizens".
From January 2020, shooting at stray dogs is prohibited. Businessmen can start trapping stray animals under the All-Russian program OSVV ("Capture, Sterilization, Vaccination, Return").
According to the rules, animals must be examined, quarantined if necessary, vaccinated, sterilized and cured. After 30 days, if the dog is healthy, shows no aggression and the owners have not been found, it is released back into the wild where it was recovered.