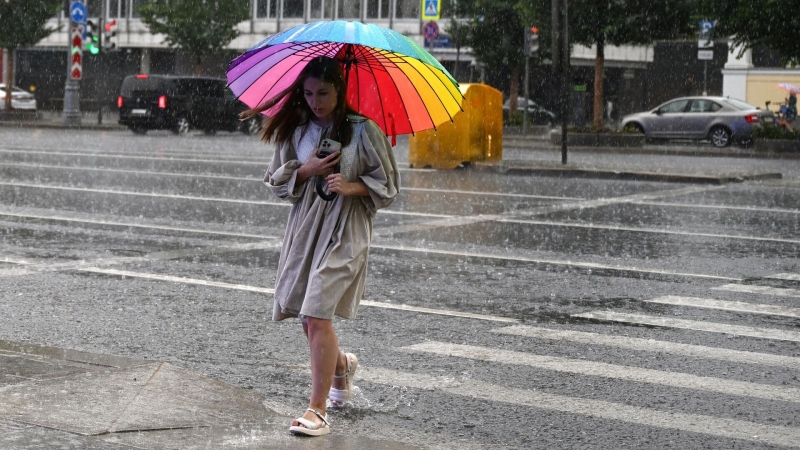 A girl crosses the road in the rain in Moscow and the landscaping of Petr Biryukov.
"All life support systems are functioning normally, there is no emergency shutdown of water, gas, heating and electricity 1.5 thousand emergency teams of engineering companies and district prefectures are on duty around the clock Public utilities eliminate the consequences of bad weather, quickly cut and remove trees felled by a strong wind, "he said in the telegram channel of the municipal economic complex.
He noted that a strong wind with gusts ranging from up to 20 meters per second will persist until the end of the day, so that all city services operate in enhanced mode, life support facilities and fuel and power facilities are under special control, measures have been taken to protect residential buildings and non-residential funds, transport and trade objects, buildings under construction.
"More than 90% of monthly precipitation fell in some areas of the city on Tuesday and Wednesday. The highest rates were recorded in the Northeast (97%), the Center (95% ) and South-Western administrative districts (89%)," Biryukov added. 8b50d55.jpg" alt="Moscow life support systems work normally in bad weather" />