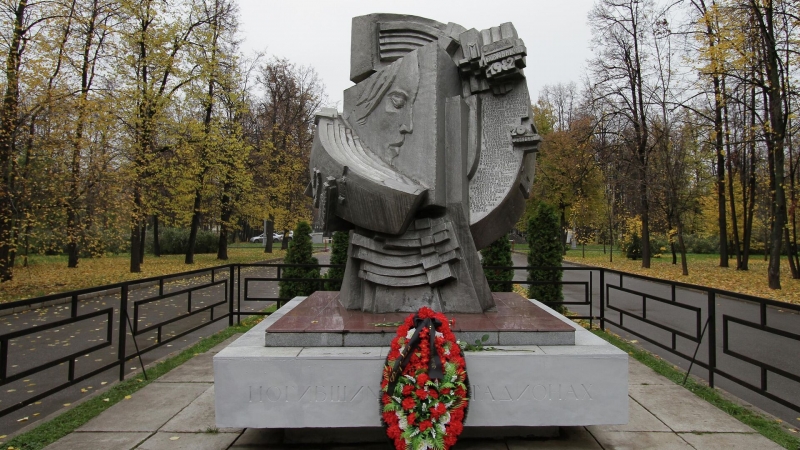 October 20 is a black date in the history of not only Soviet, but also world sports. On this day in 1982, at one of the exits from the Luzhniki stadium, there was a monstrous crash, in which Spartak Moscow football fans were injured and died. 40 years have passed since the tragedy. About the horrors of that evening in details from the first person – in the material of RIA Novosti Sport. /p>October 20, 1982 "Spartak" Konstantin Beskov took "Haarlem" from the Netherlands. Already in the 16th minute, "red-white" midfielder Edgar Hess gave the Muscovites the lead. The score was 1-0 on the Luzhniki scoreboard until the 90th minute. Fans of "Spartak", realizing that the result is unlikely to change, went to the exit of the stadium. And there were reasons for that. On the street that day there were severe frosts, similar to winter. At least for this reason, the 80,000-strong Luzhniki did not even gather 20,000 fans: only stands A and C were open at the stadium, and most spectators went to stand C, because the exit from it is located closer to the metro.
A few seconds before the final whistle, Spartak midfielder Sergei Shvetsov scored the second goal against Haarlem. Fans who had already left the podium, not knowing what caused the strong reaction, decided to come back and find out what happened. Hell was waiting for them.
"We were very cold and, not expecting more goals, we went towards the exit. Already in the hall under the stands we heard screams, we thought that Spartak had scored, we decided to make sure of it and we rushed in. But it was already unrealistic to get on the podium: the oncoming crowd came in. Less than a minute later, a traffic jam formed , I didn't understand where so many people were coming from, as they managed to cram it all in. We advanced at a "step-stopped, another step-stopped" pace, Sergey, a longtime Red-Whites fan, known in Spartak circles as Ilyich, told RIA Novosti.
Sergey was then 16 years old. He went to the match with his close friend Stanislav Skotnikov (16). Sergei managed to survive in a terrible crush, but not his friend. Several other acquaintances died in the crowd, including two close friends – Alexei Zaev (17) and Igor Shagin (19). After advancing a bit, we found ourselves in hell. We were pressed on all sides so hard that it was impossible to get out. I was ready to do anything to get out of there, but it was useless – neither backwards nor forwards. Already at that time, some people got sick, it was difficult to breathe. But nobody behind understood that, so people kept pushing. When they reached the stairs they were thrilled, but it was too soon. We didn't walk anymore and didn't get off – they just rushed us. Gradually we bent down, but after a push we fell like a domino. So powerful, it's as if an entire house has collapsed on top of us, under whose rubble you can't move in any way," he added. v-davke-v-luzhnikah-1f42ddc.j pg" alt=""I did not breathe, I said goodbye to my loved ones": a monologue from the victim of the stampede in Luzhniki" />