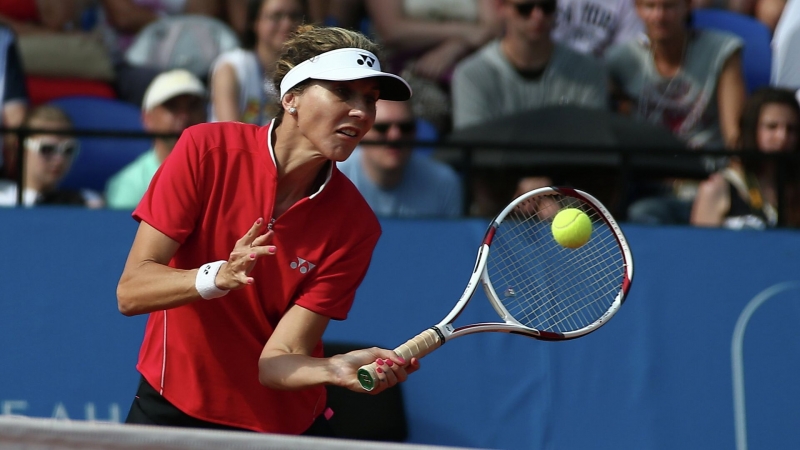 Günter Parche died last August. He spent the last 14 years of his seemingly mundane life in a nursing home. But on April 30, 1993, his name thundered around the world, because he scratched the career of the Yugoslav tennis player Monica Seles, attacking him with a knife in the middle of a match.
Aux USA with Tom and Jerry
Seles was born in 1973, her father became her first coach, and instead of a court, the future world's first racket had a parking lot with a rope stretched between two cars. His father, who worked as a draftsman, drew characters from the cartoon "Tom and Jerry" on tennis balls.
At the age of nine, Seles won the championship of the Yugoslav youth in girls under 12, a year later she became European champion. At the age of 13, the athlete took part in a youth tournament in the United States, where coach Nick Bollettieri noticed her and invited her to his academy. At 14, Seles won her first professional tournament and moved on to senior tennis. -tennisistku-nozhom-i-izbezhal-nakazanija-ddadd43.jpg" alt="I didn't mean to kill: Crazy fan stabbed tennis player and escaped punishment" />