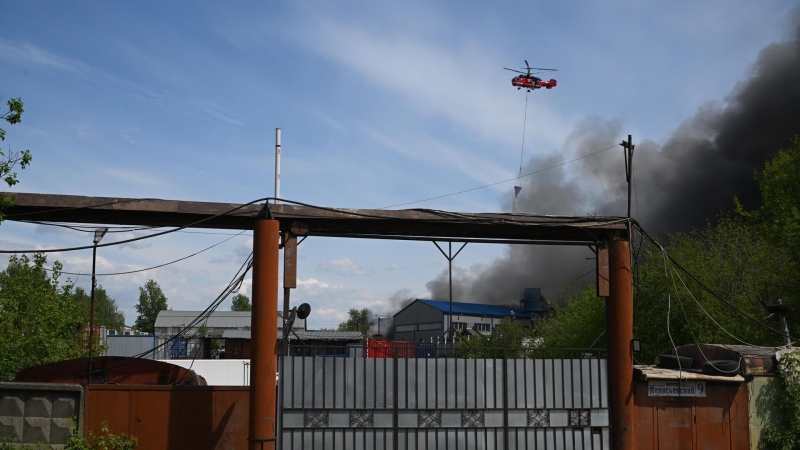 Helicopters from the Moscow Aviation Center (MAC) have completed work on a fire in Dzerzhinsky near Moscow, said Petr Biryukov, the capital's deputy mayor for housing and communal services and planning landscaped.
As Biryukov previously reported, two fire helicopters from the Moscow Aviation Center were dispatched to help put out a fire in Dzerzhinsky near Moscow. ""These modern aircraft are equipped with weirs that allow you to dump up to five tons of water on the fire at a time. In total, the helicopters carried out 189 discharges, dropping 895 tons of water and foam. At present, the capital aviation has completed its work and returned to the base airfield, "said Biryukov, whose words are quoted in the channel of telegrams of the municipal economic complex of the capital.
It should be noted that employees of the search and rescue service of the IAC were also involved in the liquidation of the& #39;incident. They organized events for the safe taking of water from the Moskva River by helicopters.
Earlier, the press service of the regional head of the Ministry of Situations emergency told RIA Novosti that a large fire in Dzerzhinsky near Moscow, where car tires are burning, was localized in an area of ​​2.5 thousand square meters.