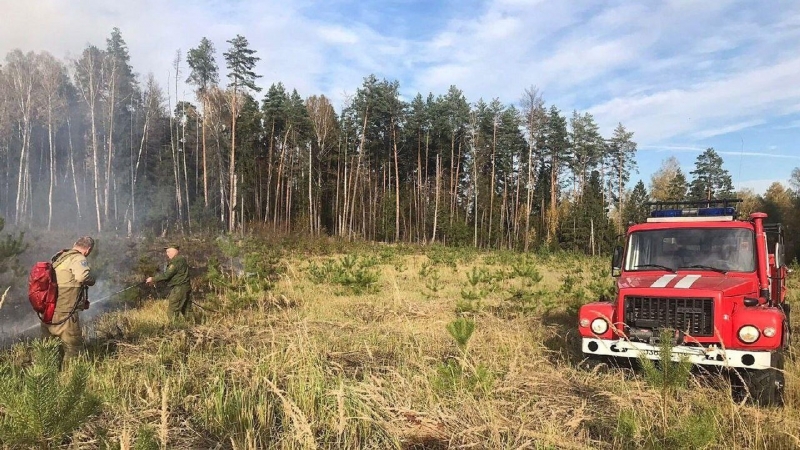 Extinguishing a fire in the forest "Russian forest"
A fire with a total area of 2.9 hectares was cleared in the "Russian Forest" forest near Moscow last weekend, according to the press service of the regional forest committee reported.
"In the "Russian Forest" forest, a fire broke out in an area of ​​2.9 hectares, where forest crops were planted in 2016, and silvicultural maintenance has already been carried out on this site. A strong wind contributed to the rapid spread of the fire. Eight pieces of equipment and 29 people worked to put out the fire. They worked quickly and the fire was completely extinguished within an hour and a half," Deputy Chairman of the Moscow Region Government Georgy Filimonov was quoted in the message.
The department added that dry weather is expected in the region next week with temperatures up to +12 degrees. Fire hazard class 1-2 has been established in the area. Due to the large recreational load on weekends and the large flow of mushroom pickers in the Moscow region, the risk of fire remains. v-lesnichestve-russkij-les-66c5aa2.jpg" alt="In the suburbs, a fire was extinguished in the forestry "Russian forest"" />