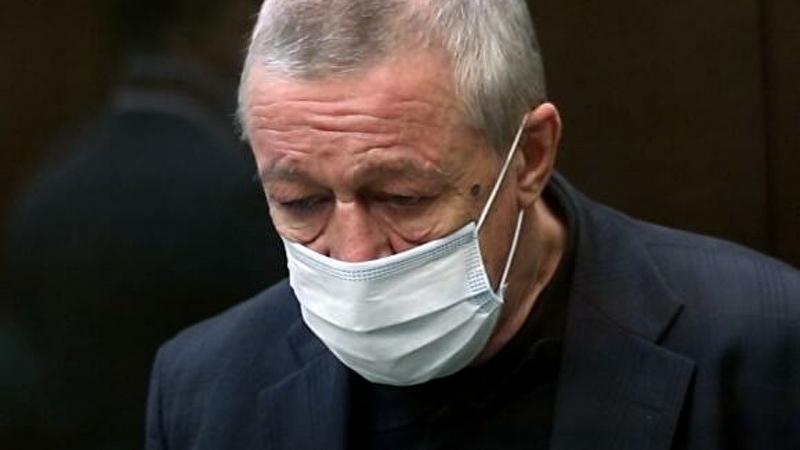 Lawyers for theater and film actor Mikhail Efremov insist on leniency towards the artist due to mental disorder, they have filed an appeal cassation against conviction for fatal road accident on the Garden Ring, REN TV reports.
The document, received from lawyers for artist Roman Filippov and Pyotr Kharkhorin, notes that the court did not fully take into account the extenuating circumstances. Lawyers point out that Efremov actively participated in public life, engaged in charitable work and compensated the damage to victims in the amount of 4.6 million rubles. The artist has repeatedly apologized to family members of the late courier Sergei Zakharov.
The complaint points out that the honored artist from Russia has developed a mental disorder. In addition, Efremov has long struggled with alcohol addiction.
The defense in the lawsuit also mentioned Efremov & # 39; s wife Sofya Kruglikova, who had been a sound engineer for many years and is no longer working. Thus, the artist has relatives who depend on him.
Filippov and Kharkhorin want to know if Zakharov was wearing a seat belt at the time of the accident.
Nothing is known about the time of the complaint.
On September 8 last year, the Moscow Presnensky Court found actor Mikhail Efremov guilty of a fatal traffic accident, he was sentenced to 8 years of general colony regime. On October 22, the Moscow City Court partially satisfied the appeal of the representatives of Efremov and reduced the sentence to 7 years and 6 months in prison. died the next day in hospital from his injuries. According to an examination carried out after the accident, Efremov was in a state of severe alcohol intoxication.
Earlier, Sputnik Radio reported that the FSIN had denied information about Efremov's transfer to house arrest.