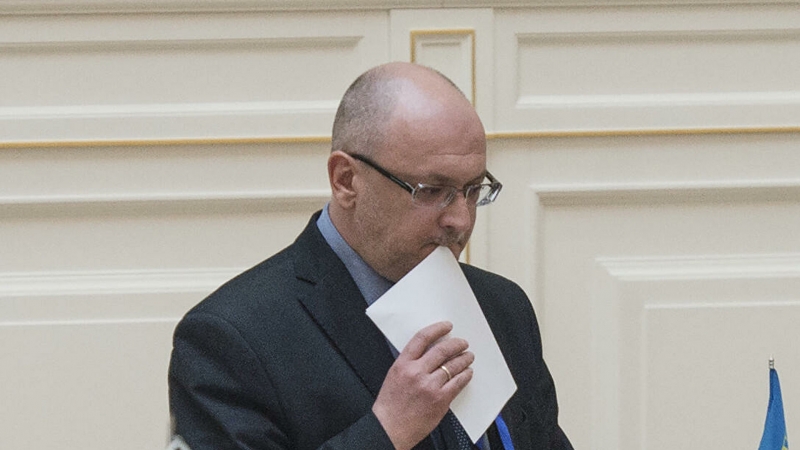 Deputy of the Legislative Assembly of St. Petersburg Maksim Reznik was arrested in a drug case, reported the press service of the main directorate of the city of the Russian Commission of Inquiry.
Earlier today there was a report of a search of Reznik's apartment. The Board of Inquiry said the events took place in connection with the investigation of a criminal case under the article on attempted illicit production, sale or transfer of narcotics .
"As a result of investigative actions and operational research measures in collaboration with employees of the regional department of the Ministry of the Interior, it was established that Maxim Reznik, born in 1974, who is deputy of the sixth convocation of the Legislative Assembly of St. Petersburg, was involved in the commission of this crime, "the message reads.
It should be noted that the investigation gathered enough evidence to charge the legislature with a felony.
According to the ministry, by March 9 at the latest, the MP illegally acquired a narcotic substance weighing 18.2 grams from an unidentified person for his personal consumption. Reznik was arrested, the issue of choosing a preventive measure against him is pending, "the report says.
Earlier, the Nevsky District Court arrested him. Artist Ivan Dorofeev, accused of attempting to sell drugs. Internet videos show that during the search of the artist's apartment, Maxim Reznik was present.
The MP then explained that he was visiting his distant relative. After that, Reznik was questioned as a witness in the case.
Previously, the radio Sputnik had reported searches of the mayor of Vladivostok who had left office.