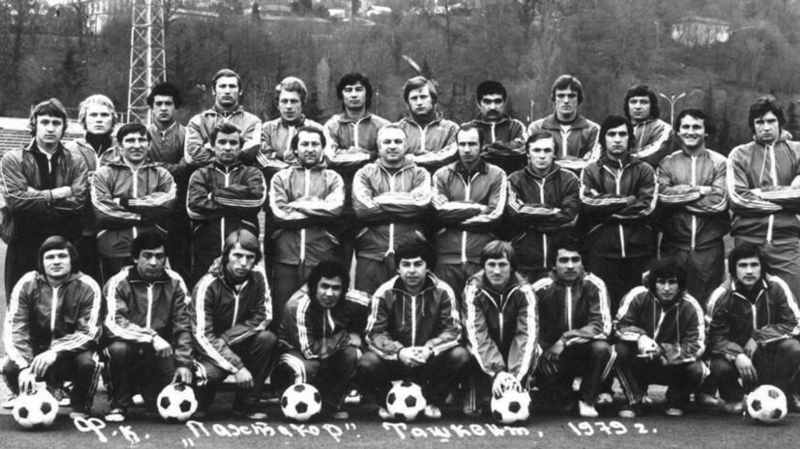 "Before the Pakhtakor game, I stopped in Sochi to visit my wife and son. At one point, I been called on the phone. On the other end of the line I hear sobbing: the team crashed ".
From high hopes
So Tashkent coach Oleg Bazilevich learned the worst news in life.
August 11 is a fatal date for Pakhtakor. In 1956, the club was established with the support of the government of Uzbekistan SSR. Exactly twenty-three years later, the team with the future leaders of the USSR national team died due to the incompetence of air traffic controllers.
Shortly before the away match in Minsk, Pakhtakor managed to defeat the league leaders in the season: Shakhtar, Tbilisi and Dynamo Kyiv". Bazilevich's team was in sixth place and a number many observers predicted that the club would be in the top three.The leaders of Pakhtakor – Mikhail An and Vladimir Fedorov – regularly played in the youth team and participated in training camps for the main team of the USSR.
"Guys gradually began to play as kyiv "Dynamo" in the glorious 1975, Bazilevich recalled years later. "It's not just about tactics. Everyone brought something different to this game model. The team thought they were doing everything right.
Game Moment in the USSR Premier League game between Dynamo Moscow and Pakhtakor. On the right is the leader of the Tashkent team, Mikhail An.
Logbook
"Misha, come with us!" – Convince Ana's teammates to exit the catwalk. – You won't play, but your presence in Minsk is important to us.
— Guys, you know, I'm afraid to fly. I feel uncomfortable. And it is necessary to treat the knee, – the midfielder hesitated.
— Well, please, – the players did not calm down. – You'll be flying for maps, we'll be there in no time.
A female voice in the waiting room announced: "Tashkent – Donetsk – Minsk flight is in the process of boarding, passengers are invited to go on the plane."
— Okay, – An surrendered. – And where is Tolya Mogilny? Any janitors?
We missed "Pakhtakor" player and masseur earlier. As a result, the team left for the flight without them. " alt = "Flight to paradise: the circumstances of the terrible death of Pakhtakor" />