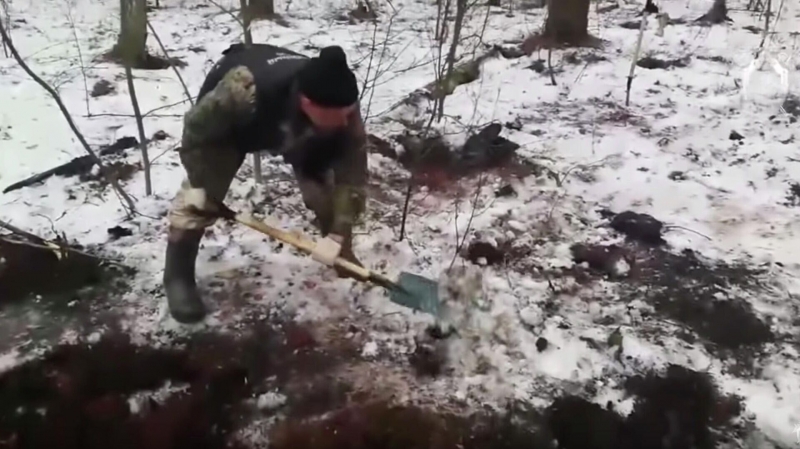 Employees of the Russian investigative commission ended the investigation of a double murder, which they believe was committed by a member of the terrorist organization "Network"* together with a friend. One is now behind bars, the other is on the run. Other members of the underground community have already been convicted under other articles.
Body in the forest
In April 2017, Ekaterina Levchenko, 19, and Artem Dorofeev, 21, disappeared in Penza. The young man's relatives were the first to call the police. Photos were displayed throughout the city and in local audiences. Officers and volunteers searched.
From time to time there were reports that a similar couple had been seen in different areas. Friends suggested that Artem and Katya could move. Why without warning is a mystery.
Artem Dorofeev
A few months later, in November, near the village of Lopukhi, in the Ryazan region, mushroom pickers found the body of a man with gunshot and stab wounds. The deceased appeared to be 25-30 years old, there were no documents. For two years the body was listed as unidentified. It was not until the fall of 2019, using a DNA test, that experts established that it was the missing Dorofeev . At the same time, a criminal case was opened under the article "Murder".
In 2020, the buried body of a girl was also found nearby. At that time, the name of one of the suspects was already known. Of course, on a completely different subject. -308a2d5.jpg" alt="The Network Case*. Who is accused of one of the most publicized murders" />
Ekaterina Levchenko
Scouts, sappers and doctors
In October 2017, employees of the Penza traffic police stopped the car of a 20-year-old student from the local pedagogical university Yegor Zorin. Medicines in the pockets and in the cabin. And a lot.
The young man willingly cooperated with the investigation and, to speed up the term, he did a report on a terrorist community that had been operating for two years. The material was immediately handed over to the FSB.
According to Zorin, in the spring of 2015, 27-year-old gunnery instructor Dmitry Pchelintsev and 23-year-old physics student Ilya Shakursky gathered several acquaintances around them who loved airsoft, adhered to anti-fascist and anarchist views. The first cell was called "5.11" (the date of the execution of the Penza revolutionary Nikolai Pchelintsev, who was hanged in 1907). It included five people, including 25-year-old former sailor Maxim Ivankin. -iz-samyh-gromkih-ubijstv-a12c14b.jpg" alt="The Network case*. Who is accused of one of the most notorious murders"