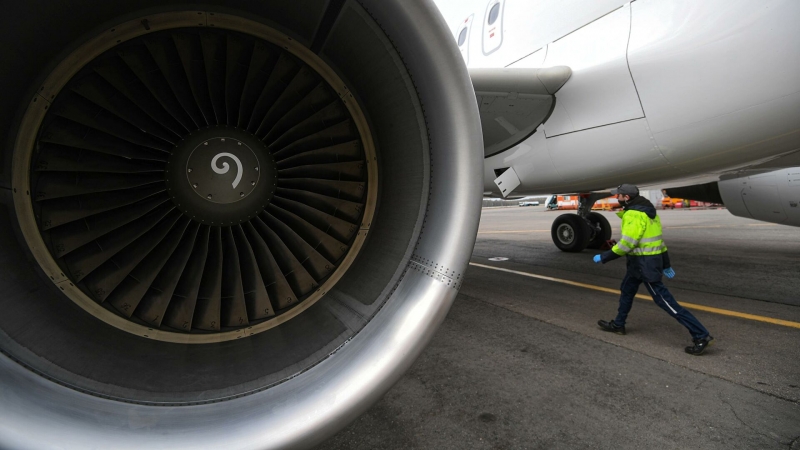 The Airbus A321, flying from Chisinau to Dubai, made an emergency landing at the airport in the Bulgarian city of Burgas , reports RIA Novosti with reference to local television.
During the flight on the liner, one of the engines failed. As a result, the crew landed with a single engine.
There were 137 people on board, no casualties. The passengers from the emergency panel were taken to the hotel.
Bulgarian specialists inspect a broken engine.
Earlier, Sputnik radio reported the reason for the emergency landing of a Sukhoi Superjet-100 aircraft at Sheremetyevo airport.