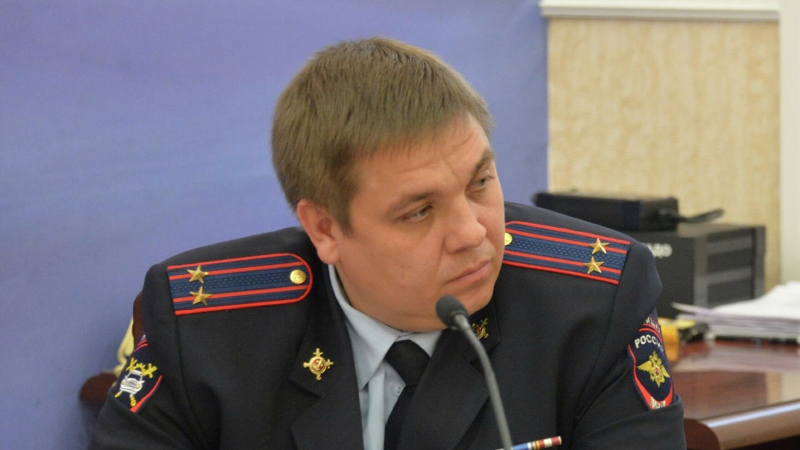 , July 20/Radio Sputnik. The former deputy chief of the traffic police department in the Voronezh region, Igor Kachkin was arrested, previous claims had been brought against the man on 22 real estate objects of ; worth 50 million rubles, a regional law enforcement source told RIA Novosti.
According to the agency's interlocutor, Kachkin was arrested the day before, he refused to disclose further details.
Local media wrote that Kachkin is believed to be guilty of committing crimes of an economic nature.
The information on the detention of the "head of one of the divisions of the territorial department" was confirmed to the agency by the Ministry of Interior of the Voronezh region.
The ministry drew attention to the fact that the employee has been suspended from performing his official duties and that the management of the GUMVD has appointed an official controller . If guilt is confirmed, he will be fired from the authorities and punished. In this case, the management of the employee exposes himself to disciplinary sanctions.
Last winter, the prosecutor's office of the Voronezh region asked the court to seize 22 real estate objects worth 50 million rubles from the deputy head of the region's traffic police department , turning them into state revenue. In the expenditure control documents received from the region's GUMVD, it was pointed out that the parents of the defendant are the legal purchasers in transactions involving 31 real estate objects with a total value of over 63 million rubles. While the income of the parents of the deputy director of traffic police is insufficient for such purchases. While the court suspended the proceedings.
The regional prosecutor's office noted that the deputy head of the regional traffic police department was "directly involved" in the conclusion of seven transactions "in the total amount of 23 million 300 thousand rubles on the basis of powers of attorney. notarized issued on behalf of his mother, "including signing contracts for the purchase of real estate. Kachkin has not received any evidence confirming the purchase of the disputed property "for legitimate income". For this reason, it needs to be turned into state income.
The name of the person involved in the case was not named, but on the website of the Sovetsky District Court in Voronezh on February 10, 2020, a prosecution was filed by the regional prosecutor against Igor Nikolaevich Kachkin, Nikolai Vasilyevich Kachkin and Kachkina Nina Nikolaevna.
Earlier, Sputnik radio reported on the details of the case against the head of the Stavropol UGIBDD Alexei Safonov.